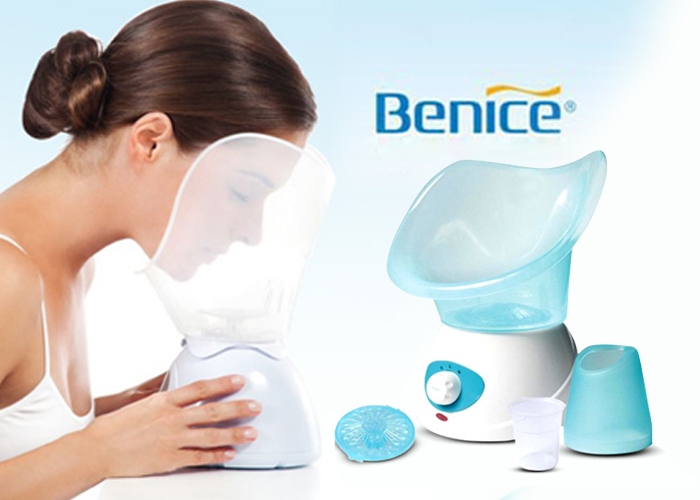 Benice Steamer, Facial Sauna, Respiratory Aid
රු3,950.00
Warm steam facial sauna
Suitable for facial or nasal treatment
Facial steamer
Assists in respiratory therapy
Concentrated steam
On/off switch
Intense cleaning
Efficient dehydrating
Improves micro circulations
LED light
3 Gear controls
Promote regeneration
Description
Benice Facial Sauna Spa For Clear Skin 100 W.
Elegant, compact size and simple to use.
Effective solution for easy skincare at home.
Designed with two gums for the face and nose, which is the ideal tool to care for your face.
Suitable for all skin types.
Helps you to keep skin clean, smooth, no acne, dust.
Is also effective against colds and treatments, preventing respiratory diseases.
Led light.
2 high and low vapor control functions at will.
You can use bottled or tap water and add different flavors, oils and essences.
Effective in hydrating, intensive cleaning and improving circulation.
Respiratory therapy with the use of steam.
Relaxation and rejuvenation for the face and neck.
Perfectly clean face and neck.
Treatment of airway.
Power: 100 W. 220 V.